06/12/2021
Congratulations to our winners of the ENTRANCE 1st Open Competition!
We want to present our 5 winners of the 1st ENTRANCE open competition with their great innovative solutions in the transport and mobility sector!
Backround of the 1st open competition: The goal of the ENTRANCE open competition was to attract and connect innovators, buyers and investors. The winners of the competition:
– receive personalised funding advice from the heart of the ENTRANCE ecosystem suitable for funding from 100.000 up to 10.000.000 euro.
– get the opportunity to pitch their innovative solution during upcoming ENTRANCE events in the future and
– get the opportunity to demonstrate their solution to dozens of potential funders and partners on the ENTRANCE Matchmaking Platform
With so many great and innovative ideas, it was difficult for the jury to make a selection. Therefore we would like to express our gratitude to ALL participating organisations for their submissions.
Nevertheless, we would like to honour the solutions of the five winning organisations.
The winners are:
CONTAI
SpotVessels GmbH
Alterkraft
Last Mile Team S.L.
PEOPLE
Our special congratulations of the prize challenge go to CONTAI, who won the financial prize of 5.000 euro and a meet and greet with a potential investor! A big thank goes also to Centrals I Infraestructuras per a la Mobilitat Logistiques SAU (CIMALSA), that has been sponsored this monetary prize!
The entire ENTRANCE team is looking forward to working with you in the near future to solve the 21st century transport & mobility sustainability challenges together!
Read here the winning solution descriptions. Furthermore, you are welcome to watch the respective videos of the winners' innovations to get a visual impression of each of those fantastic ideas! We hope you enjoy it!
"Imagine a circular and sustainable urban logistics ecosystem, where logistics needs in your city are bound together by a simple, yet elegant platform, like the USB interface. CONTAI has not only imagined this but built such a universal urban logistics interface where everything fits together. CONTAI offers a comprehensive platform for diverse last mile logistics in urban and rural area as vital part of the collaborative Physical Internet."
To the solution description on the ENTRANCE Matchmaking Platform: ENTRANCE – Solution: CONTAI – Ground for the Last Mile (entrance-platform.eu)
To the video: https://www.youtube.com/watch?v=mT8eSqQcHI8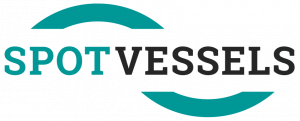 "SpotVessels is a B2B platform based on intelligent infrastructure, enhancing the performance and shrinking the complexity of inland waterway business, on which companies interested in moving frights on inland waterways can find a fast, convenient, and low-cost solution. We link shippers and carriers directly, providing transparency, efficiency, and effectiveness on the inland waterway markets. Our business model reorganized existing value chains and facilitates more efficient use of resources."
To the solution description on the ENTRANCE Matchmaking Platform: ENTRANCE – Solution: SPOTVESSELS (entrance-platform.eu)
To the video: https://www.youtube.com/watch?v=XgpTBI5kfdI

"Alterkraft specializes in the design and development of in-flight and cargo aeronautical equipment based on honeycomb cardboard. This material is extremely innovative because of its incomparable weight compared to the best current technologies made of carbon or composite materials. The benefits are high both in terms of fuel savings and carbon footprint for airlines."
To the solution description on the ENTRANCE Matchmaking Platform: ENTRANCE – Organisation: Alterkraft Lab SAS (entrance-platform.eu)
To the video: https://www.youtube.com/watch?v=dG5zlRnu6CQ

"Its road transport-specific Artificial Intelligence core enables cities and companies to build, risk and investment-free evaluate Digital Twins of fairer, smarter and greener urban logistics and last mile delivery business models. Its additional modules build an enterprise-level order to cash application capable to manage the selected business model daily operations optimization, track, trace, real-time management and information sharing with all stakeholders. Is built to easily integrate other deep-tech solutions in Cognitive Systems, Big Data & Analytics, Predictive Models, Smart Contracts and other Blockchain applications, etc."
To the solution description on the ENTRANCE Matchmaking Platform: ENTRANCE – Solution: Last Mile Digital Platform (entrance-platform.eu)
To the video: https://www.youtube.com/watch?v=lfu7p6zv6LA


"PEOPLE proposes to the world a green solution that concerns all of us. It combines lightweight technology, IoT and Advanced Analytics that will revolutionize the standards of global freight transport by:
Saving 205 million trees
Reducing by 65 million tons CO2 emissions annually
Saving over 20,5 billion liters of fossil fuel yearly
Moving 40 million tons of cargo at no additional cost and CO2 emissions every year
Everything that moves consumes energy. All the energy consumed has a cost, a cost for our planet and an economical cost. PEOPLE provides solutions to optimize global movements of goods."
To the solution description on the ENTRANCE Matchmaking Platform: ENTRANCE – Solution: Container2.0 (entrance-platform.eu)
To the video: https://www.youtube.com/watch?v=mVt1RTkhsR0