19/05/2021
ENTRANCE LIVE WEBINAR: EIB FUNDING MECHANISMS FOR PROVIDERS OF SUSTAINABLE TRANSPORT & MOBILITY SOLUTIONS TO BOOST EU UPTAKE
22/06/2021 from 10.00 to 11.30
Didn't have time to attend the webinar? No problem. Here you can watch the video of the webinar in full length!

WEBINAR WITH THE EUROPEAN INVESTMENT BANK TO DISCOVER FUNDING MECHANISMS FOR SUSTAINABLE TRANSPORT & MOBILITY SOLUTIONS.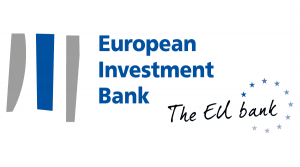 Are you looking for funding sources that allow you to launch your innovative product on the market?
The ENTRANCE project is designed to mobilise financial resources and boost sustainable innovations in the transport and mobility sectors. To do so, the partnership will create an environment for promoting solutions to find buyers or investors. These solutions will gain visibility through the ENTRANCE Matchmaking Platform, that will count also with a Knowledge Hub to learn more about sectorial trends and financing insights.
This work is strengthened with the first project's webinar: EIB funding mechanisms for providers of sustainable transport & mobility solutions to boost EU uptake. A Live Webinar in which European Investment Bank experts will present its funding mechanisms for transport and mobility solution providers across Europe and how these can be applied for deployment projects and scaling up of innovative transport and mobility solutions.
The webinar will take place on June 22nd from 10.00 to 11.30 (CEST), SAVE THE DATE!
Registration is open now
Agenda:
Presentation of the ENTRANCE Matchmaking Platform
Presentation of EIB funding mechanisms and presentation of examples of deployment projects scaling up innovative transport solutions
Q&A and Discussions on EIB Financing including Future Mobility Facility
Data collected will be processed by all partners of the ENTRANCE project and it will be used to communicate information about the webinar and other services or activities.
Remember to subscribe to ENTRANCE newsletter to be informed on the latest project updates!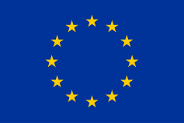 The project has received funding from the European Union's Horizon 2020 research and innovation program under Grant Agreement N°101006681.